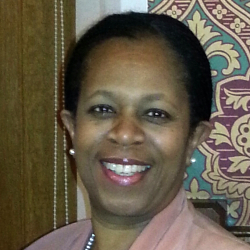 I was inspired to join the the Labour Party by in solidarity with its tradition of fighting against inequality and injustice, injustices I've personally experienced. Living in a society where some people are still treated unfairly due to their gender, ethnicity, faith, sexuality or disability, I chose to stand together with many others to make real change.
In 2001, I worked with London Citizens/Citizens UK on the Living Wage campaign and proud that together we have ensured that billions of pounds have been put into the pockets of our lowest paid workers, many who no longer have to face the indignity of an unfair Universal Credit system which has saddled families with debt, having to seek help from food banks, and where children cannot concentrate on their education because they go to school hungry.
I've worked collaboratively with others to tackle poverty and health inequalities; better services for mental health and well-being because like many of you, helping to make these changes resonates with our values. Striving for equality and removing barriers so there are opportunities for different communities, is what motivates me, and unites us.
With young people across London, with different institutions, faith groups – civil society – I worked on the City Safe Campaign, led by young people; a cry by the community to take action following the rise in youth violence in 2007. I'm now part of a borough and London wide team with a strategy to tackle these complex issues in a holistic way with prevention and intervention to identify the root causes and change outcomes. I have done this work and continue to do more.
From the grassroots, I took the fight to parliament to work as an advisor to help shape policy areas which are critical in improving lives, improving opportunities for the many and reducing inequality. Then from Westminster back to Croydon to represent local people in the borough as a Councillor, and proud that I, with others, raised the Windrush flag on the 70th Anniversary, passed a motion in Council for the local authority to include in our policies provision to support the Windrush Generation in Croydon who have been affected by this scandal, and stood shoulder to shoulder demonstrating with activists to stop the disgraceful deportation of some of our Windrush British citizens. We have to continue that fight and ensure our European citizens who have also made their home here, do not face the same injustices.
These are just a few examples of the influence and changes I have made over many years. As an Assembly Member, I'll work hard and actively take the issues facing the community in Croydon and Sutton to City Hall.